St. George - Prince George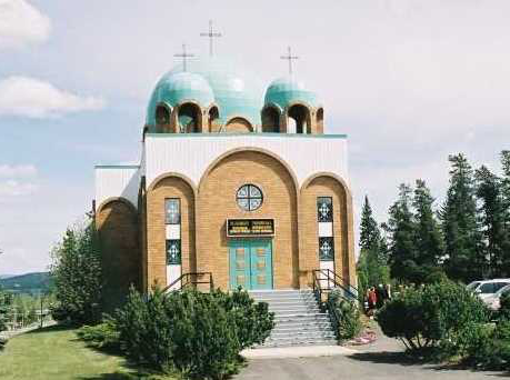 TYCHENOK, Rev. Iurii - Administrator
Liturgy Times
SUNDAYS:
10:00am – Divine Liturgy
DAILY (Tue-Sat):
 9:00am – Divine Liturgy
---
НЕДІЛІ:
10:00 – Божественна Літургія
ЩОДЕННО (Bівт.-Cуб.):
9:00 – Божественна Літургія
Pastoral Ministry and Holy Mysteries
Baptisms – by appointment
Marriages – six months notice should be given to the parish priest, and he should be contacted before any other arrangements are made
Funerals – by appointment
Confessions – 1/2 hour before Liturgy
Eucharist – for the sick – any time
Anointing – any time
Hospital Visits – any time
No Results Found
The page you requested could not be found. Try refining your search, or use the navigation above to locate the post.
2414 Vanier Drive, Prince George, BC, V2N 1T77